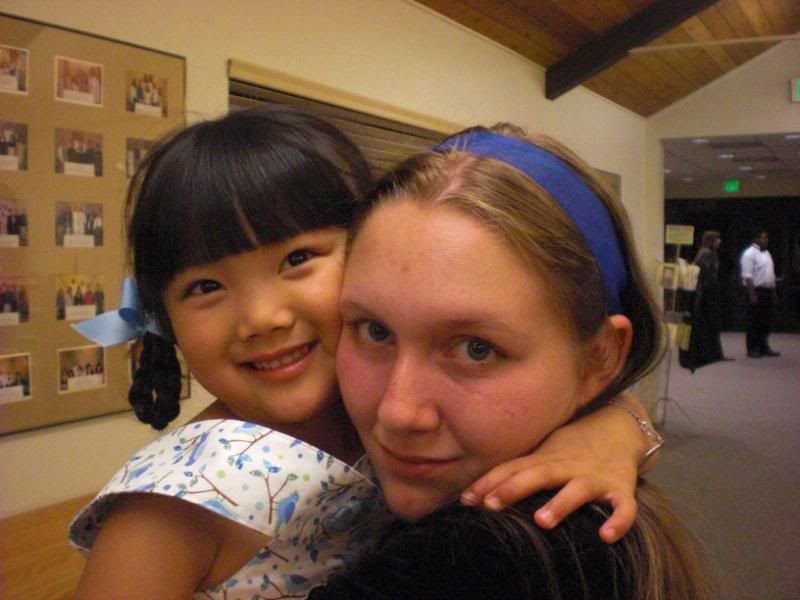 Wow! Just Wow!!! Can I tell you how busy this weekend was? I am not sure I even got a chance to think this weekend!
Friday evening, India sang with her Chamber Choir at the Dessert Concert, which is the end-of-year "Thank You" to their community of supporters. It was a beautiful concert, held at Peace Lutheran church. I love hearing the Chamber Choir sing. Their harmonies are so tight and perfect, sometimes soaring and sometimes dissonant, but always right on pitch. This was India's first year in Chamber, which is quite an honor as a high school junior. India is a first soprano, and has a very broad range. India was blessed with both sets of grandparents at her concert. Grandma and Grandpa Crowe came over from Sparks, NV, and Nana and Papa rushed home from a day in Roseville to see the concert.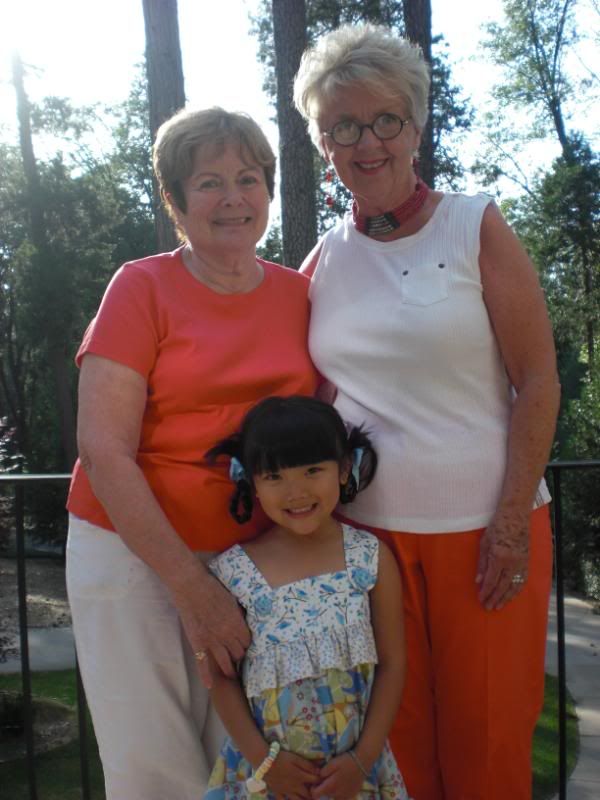 After the concert, India went over to her friend Erin's house for a birthday party.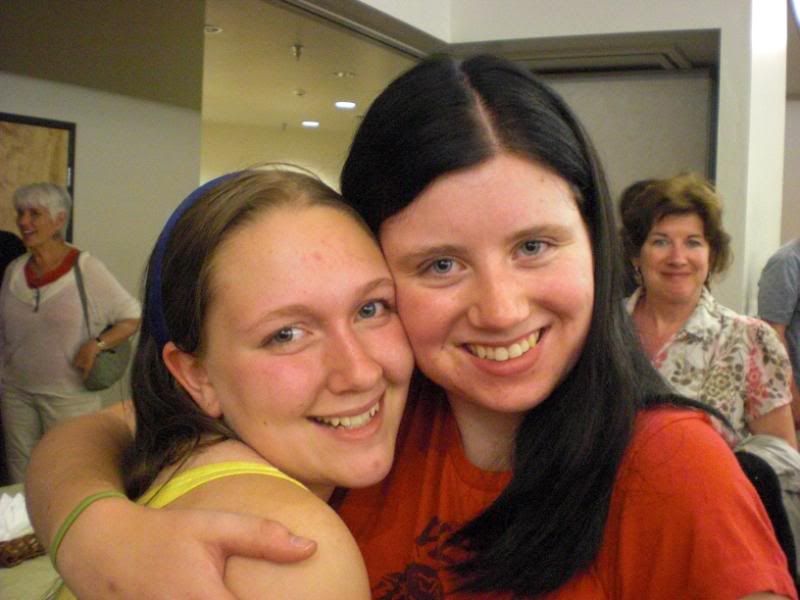 Then, after the concert, and Ahnalin being put to bed, my parents and I headed out to Tailgators to rock out with the Denny Russell Band until midnight. Have I mentioned what an awesome guitarist Don is? Oh...maybe.
Saturday was totally crazy! Don played music with some of the other musicians from church for the "Run For The Community" for a few hours in the morning, and then the
Denny Russell Band
played for the Relay for Life in the afternoon. Umm...not sure why part of this is blue. I truly have no clue what I am doing with this computer thing.
At the same time, India was in Roseville with Nana righting a terrible wrong! Yes, after 7 months of bad hair dye torture, she is now back to almost her original haircolor. She has promised to never again dye her hair black, even if the box says that it will wash out after 6 washes. Uh......after 7 months it was still super dark and pretty damaged too. So it took several hours, but finally my girl started to look like herself again! Hallelujah!!! She is very relieved and happy to see herself again when she looks in the mirror. We are pretty pleased too.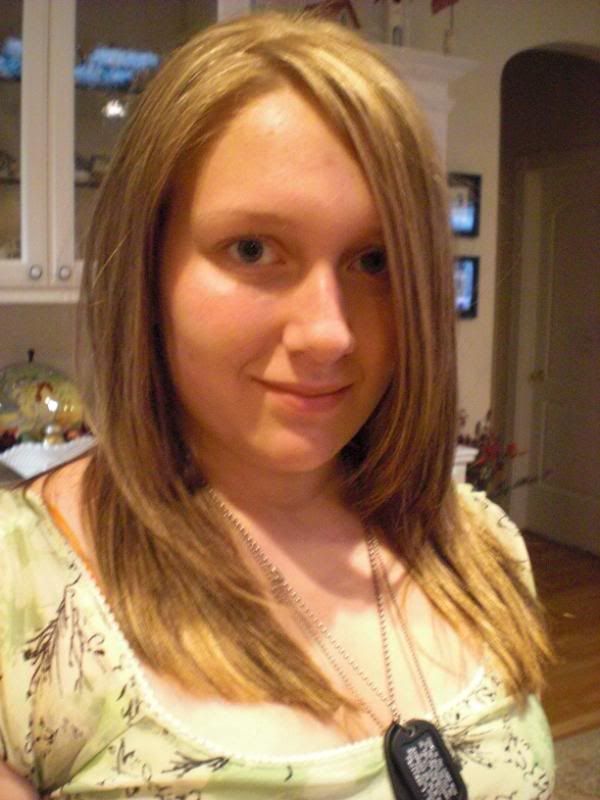 Later that afternoon, we headed back to the fairgrounds so that India could again sing with the Chamber Choir, while they entertained the walkers at Relay for Life. The weather was perfect, the mood was festive, and the music was great!

India got a bit weepy realizing that this would be the last performance with this particular group as many of the singers would be graduating in a few days.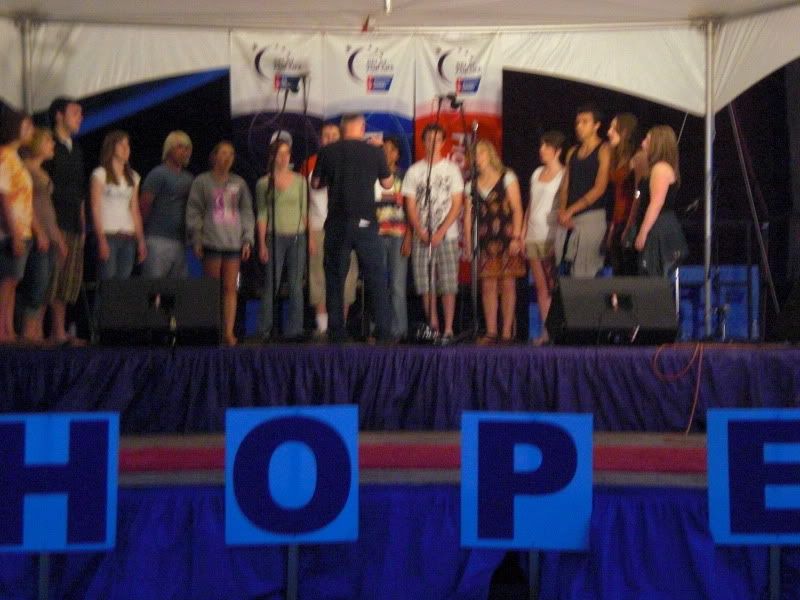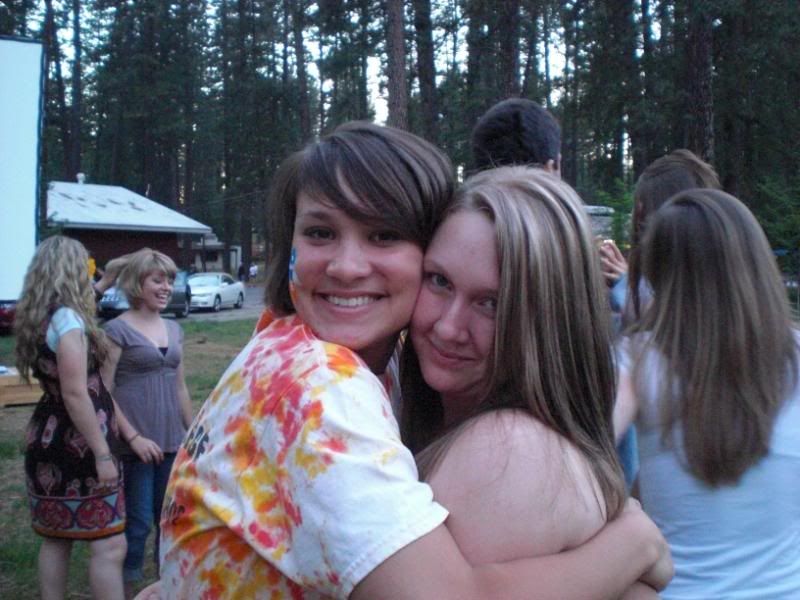 India and her beautiful friend Camille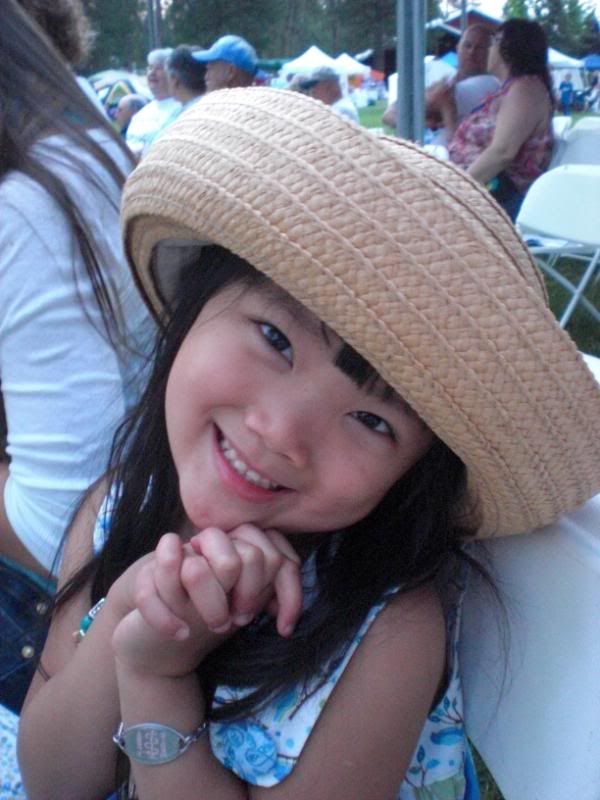 Then on Sunday, Don and I were involved all three services, while India left after the second service with her Nana and Papa to head to Roseville, for her cousin Tyler's high school graduation! Yes, Tyler is finally a graduate. I remember holding Tyler in my arms while I was pregnant with India. She kicked him while still in my belly, and the whole thing with those two began! They are best friends and sometimes I think they share a heart. They are closer than brother and sister. India is sad that he graduated while she still has another year of school. I am not sad about that though. I am not quite willing for my girl to be out in the world yet.
That afternoon, while India was gone, Don, Ahnalin and I went out the the lake for the
TCC
staff picnic. We had so much fun!!!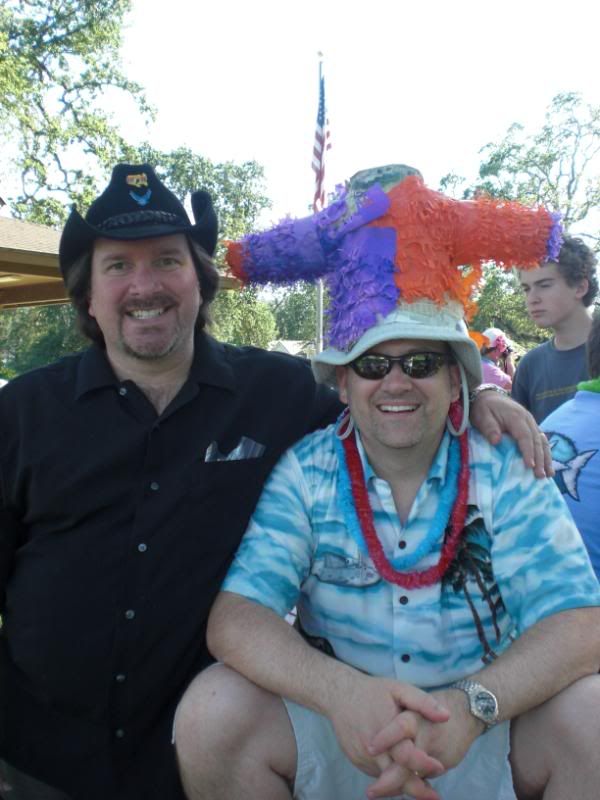 There were pinatas, and our buddy Darrell could not resist wearing part of one as a hat. Don, of course, had his usual cowboy hat.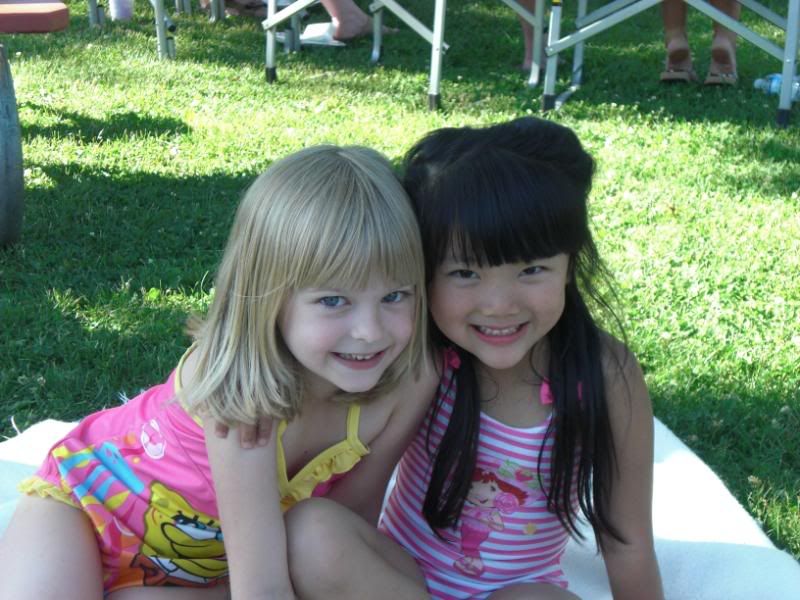 Ahnalin and her best buddy spent most of the picnic in the lake, though I did manage to catch them playing on land for a bit.
Oh...and one more fun photo to share..... Yeah, this one is a good blackmail shot for sure!
In the middle of all the craziness, Don managed to fit in a few minutes of weed whacking. And I, with all of my godly, submissive and honoring wifely qualities, ran for the camera to show the world how the HRH (Hot Rockin" Hubby) looks while whacking weeds. Enjoy!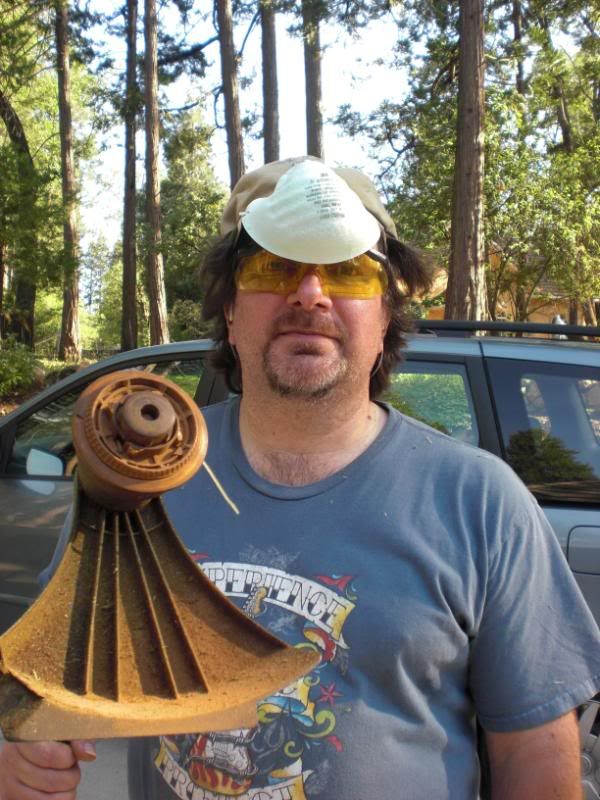 Stay tuned for photos of Ahnalin's preschool graduation.