I am a bit late posting this, but did not want Father's Day to go by without writing from my heart.
I am a very blessed woman and I am so very grateful.
In my life, I have been blessed with men who love me and have loved me, men who taught me about real love.
And today, three of those men were seated together at the dining room table. Definitely blessed.
This morning, at church, my wonderful husband sang a song he wrote about his Greek grandfather. My husband is a gifted songwriter and wordsmith and he honored his grandfather and by extension, his own parents, so much this morning. My husband is a man of honor. He loves me. He loves our daughters. He shows me he loves me everyday. He shows me that he would choose me all over again, and in that way, and many others, is a beautiful vision of God's love for me. His love is teaching our daughters that love is not something that is cheap and trifling. But love is deep and hard working and inspired, even when life is not perfect. He is teaching our daughters that they are precious and beautiful and smart and made in God's image. He is also teaching them that they are flawed and human and need to work hard for the things that matter. He is teaching them that there is more to this life, than this life.
Don is the kind of Daddy that gets down on the floor and wrestles with his girls. He will ruff-house with them, but pity the boy who does the same! No one had better touch Daddy's Girls!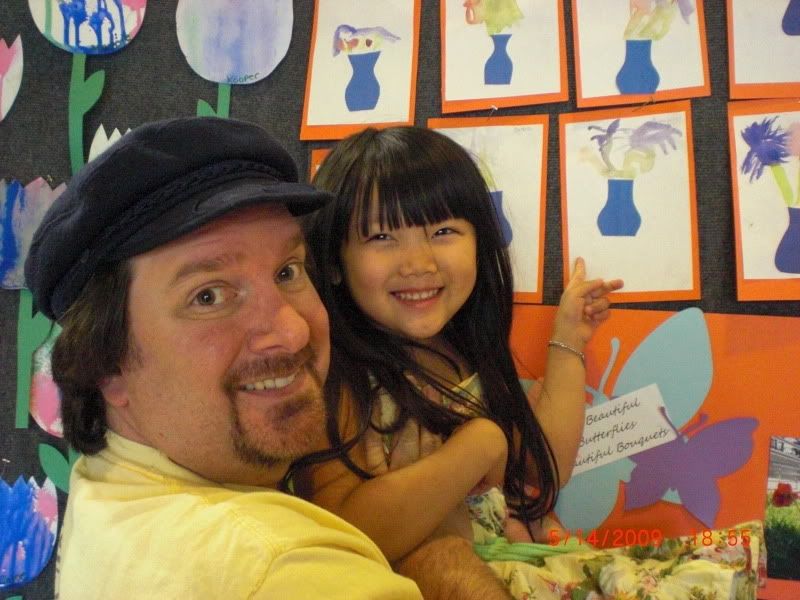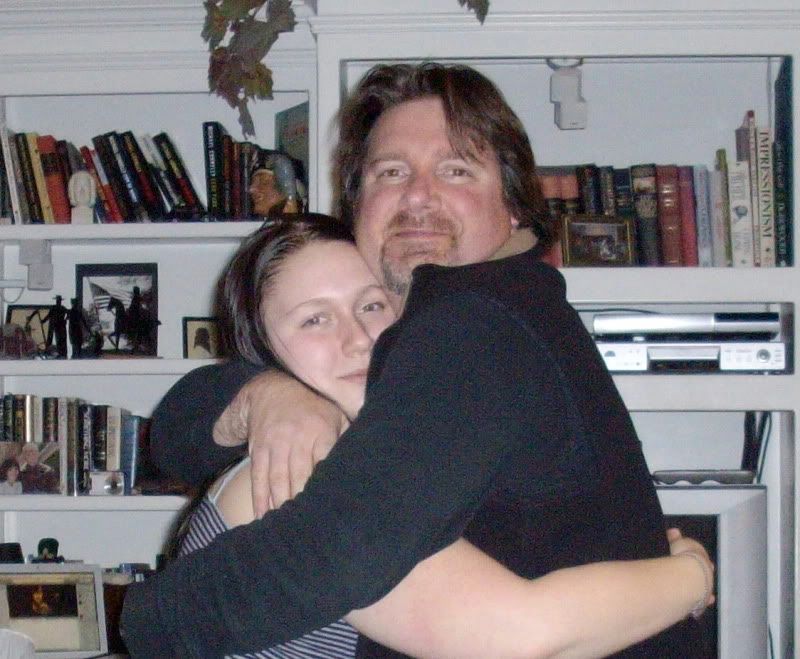 Don is a great daddy!
Don, Happy Father's day. I love you.
I am also very blessed to have a loving Daddy.
My daddy has been a pastor and missionary nearly my whole life. He taught me the importance of reading and studying to be the best. He taught me to spend time with Jesus. He taught me to ski, having been a professional ski instructor for many years. He introduced me to enjoy good music at a very early age. He taught me to appreciate quality, and therefore I work hard to produce quality. He taught me that God can redeem all situations and truly is the source of all blessing and good in my life. He taught me how a woman should be treated, in that he always treats my mother well. He has great taste in clothing and is very generous with his gifts. And he taught me that if God is leading me to something, I had better listen!
Daddy, Happy Father's day. I love you.
I am blessed to have a father-in-law who loves me and blesses me. He not only raised an incredible son who became my husband, but he models wisdom and humor every day. He treats his wife, Don's mom, with honor and love every day. He is patient and always ready to teach my girls anything from math and science to astronomy and even golf. He is as fascinated with the frogs and lily pads as I am! He has sacrificed a semi-quiet retirement for a house full of noisy "us". We have amazing and interesting conversations often. He is a life long learner and models a love of learning to my girls. He does kind and considerate things, often quietly. He even made my shelves last week!
Dad, Happy Father's day. I love you.
All three of these men have shown me real love, sacrificial love, pure love, godly love.
I love you all. Thank you for blessing my life. You are a blessing to many.