Yesterday, Ahnalin and I went blueberry picking with our friends from MOPS. The day was clear, warm and lovely. Crazy as I am, I had briefly considered making Ahnalin a special outfit just for the day, however common sense returned before I got too far in that process. Um....blueberries stain...really stain. So, Ahnalin dressed herself in last summer's clothes and away we went.
The farm was just about 15 minutes away, in Penn Valley, and reminded me of the berry fields in Oregon where I grew up.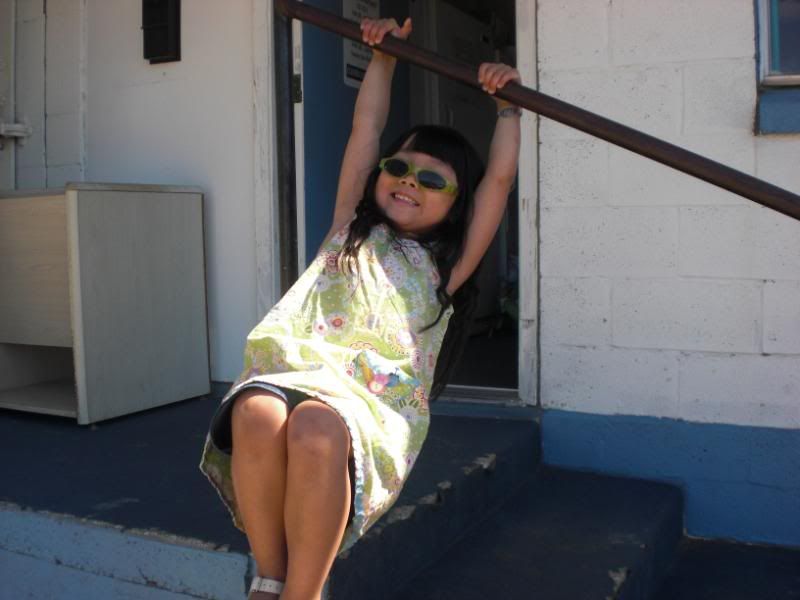 Ahnalin is swinging on the railing while waiting for the other moms and kids to come.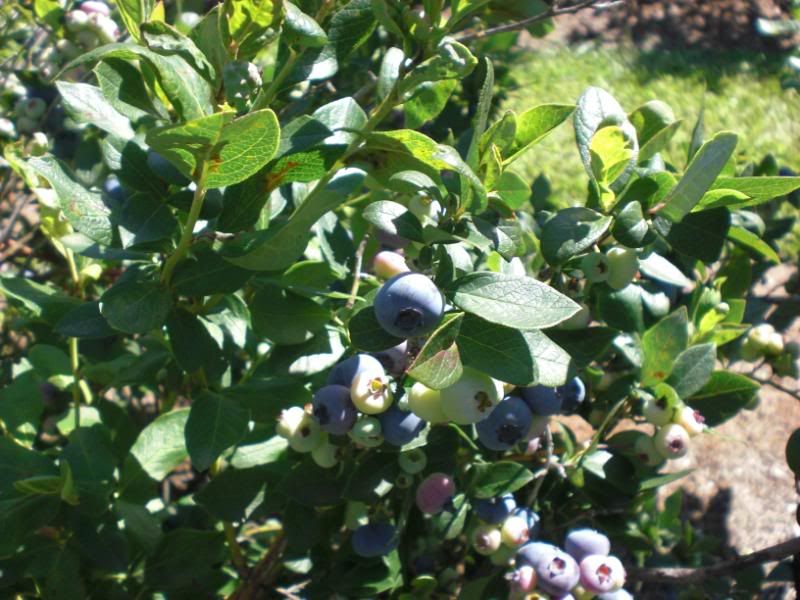 The bushes were loaded with berries. Yes....we did eat a few while picking...just a few, I promise!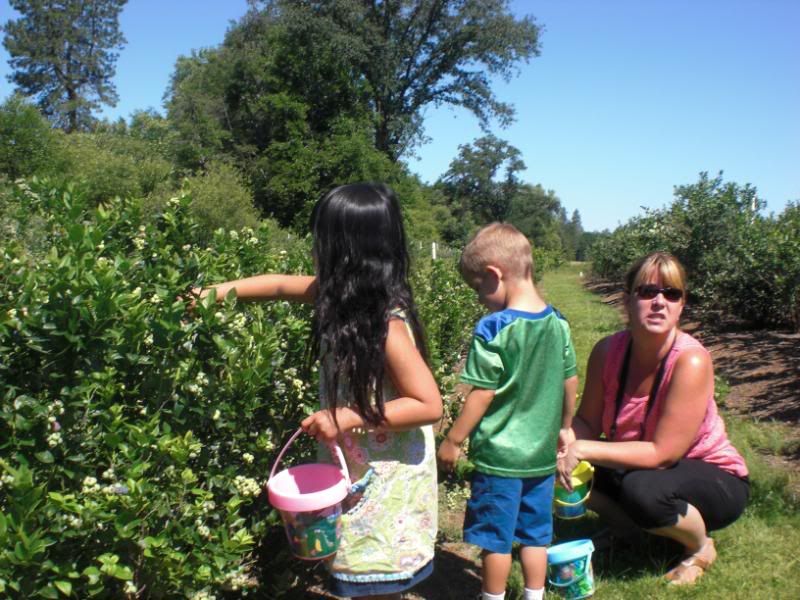 Ahnalin is picking here with my friend Ruth and her darling boy Joshua. Oh man is he cute!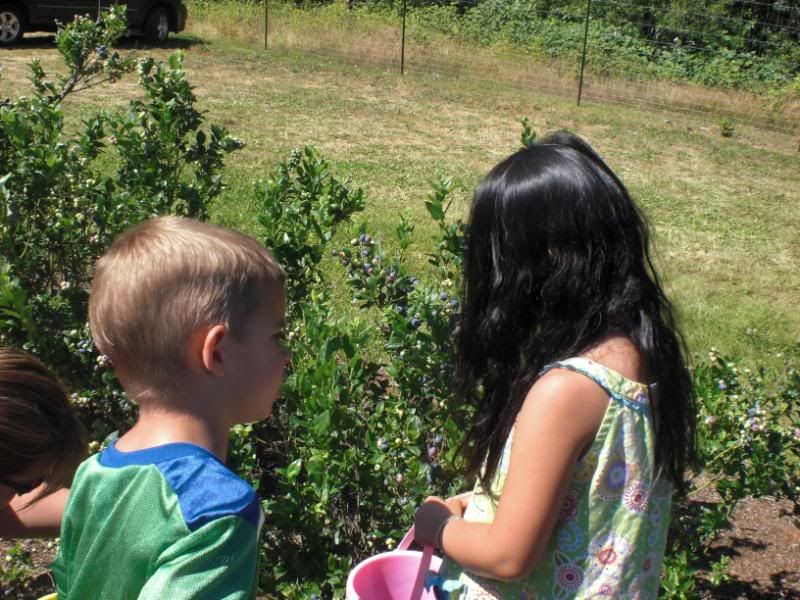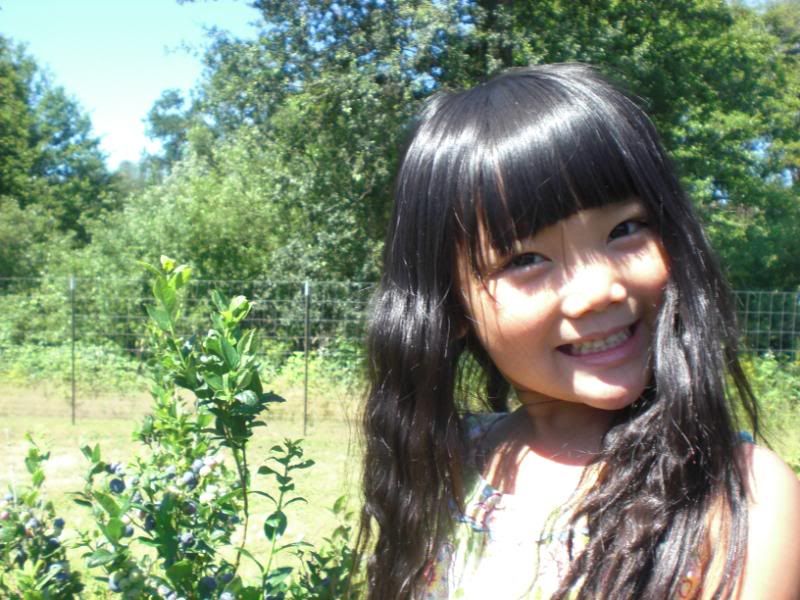 Ahnalin had worn braids the day before and so her hair was really wavy. She refused to let me put a bow or ponytail in because she loved how wavy it was.
We picked until we got tired and I had gotten too much sun. So we decided to head home to share our bounty.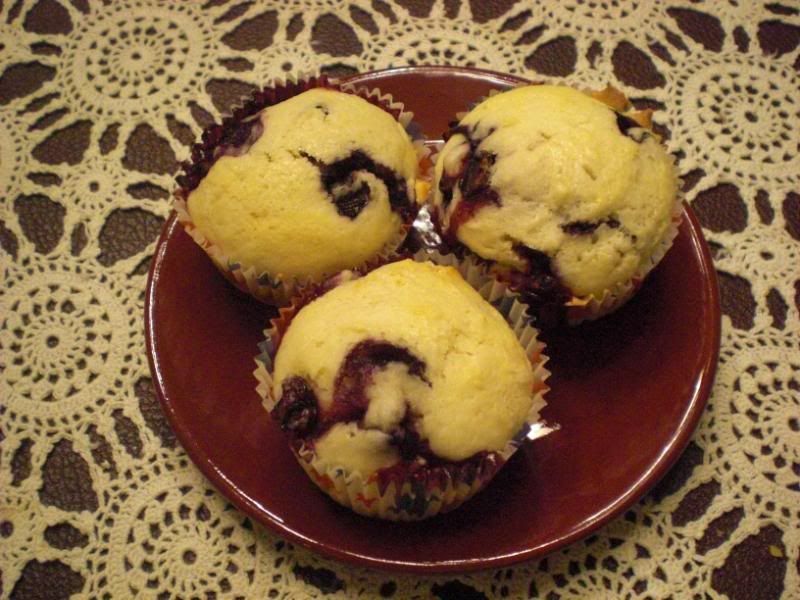 After all was said and done, we had picked just shy of 4 pounds. We ate several handfulls in the van on the way home. Once home, we got to work making blueberry muffins. Delish!
Ahnalin declared this her "most favrotist play date EVER!" and decided that next time we went there, because of course there will be a next time, we will take Daddy and India too.