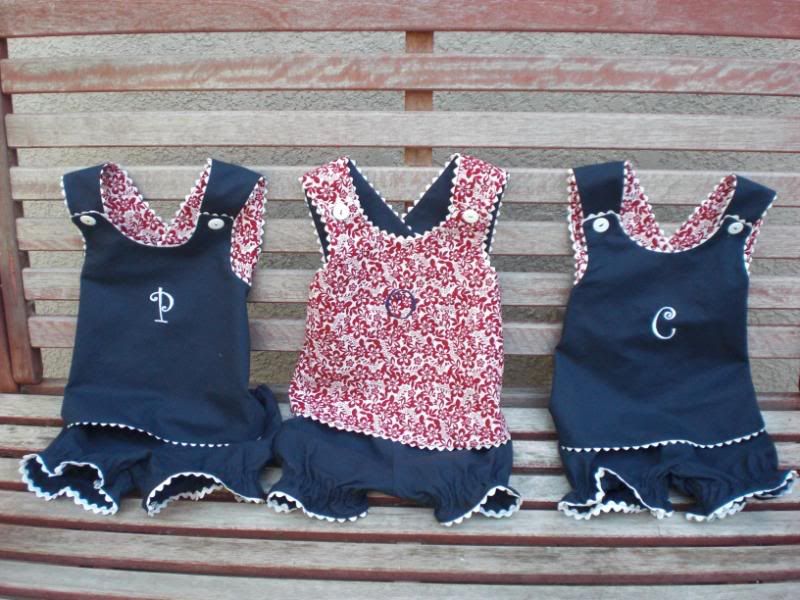 I finished these little criss-cross outfits on Saturday after my parents rescued me from my sewing machine frustration. I am borrowing my mother's machine for awhile, until mine gets well and gets over her snit.
These little outfits were made for my precious niece Cherish and her two little cousins. I am dying for a picture of them all together.
The tops are reversible and have the initial on each side.
The little bloomers have the initial embroidered in the back.
This little outfit is available in size 6 months through 4 years and is $55 dollars.
I have fabric for a few more sets in these same fabrics, as well as many others in other colorways.
If you are interested in custom orders, please leave a comment or email me at sivjegoose@sbcglobal.net