While I am still busy sewing and finishing up revisions on the Monkey Girl Bloomer Skirt pattern, I thought I would show off a few of the bloomer skirts my testers made! I think they did a fabulous job and I love every one of them. I have a few more tester skirts that I don't have photos of yet, but will post when I receive them.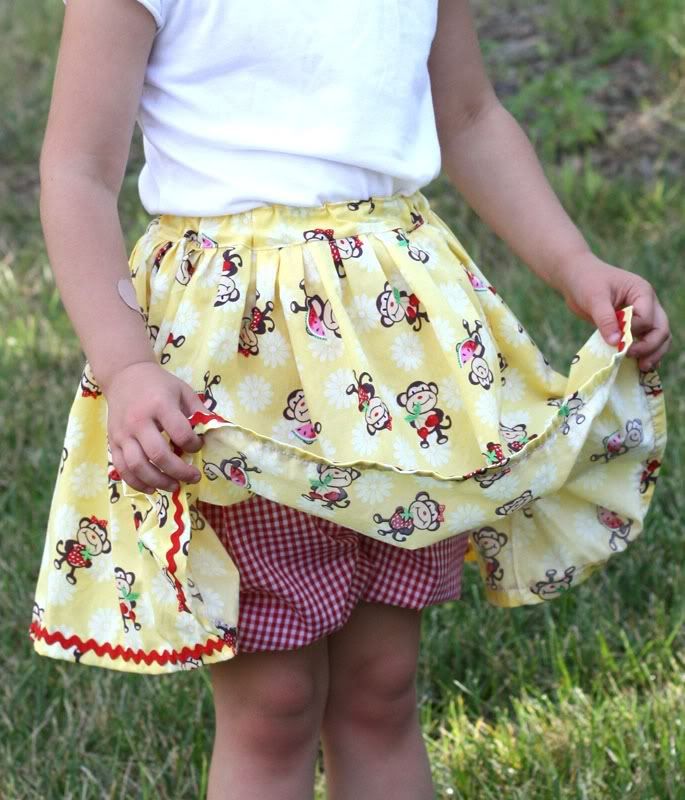 Dawn of
Olabelhe
made this Monkey Girl Bloomer Skirt out of monkey fabric! Perfect!
JenRaff is a fellow China mama who owns
Fly Away Home Clothing
made this darling version with ladybug fabric, which is her trademark. Olivia, thank you for modeling how great this skirt works while hanging upside down!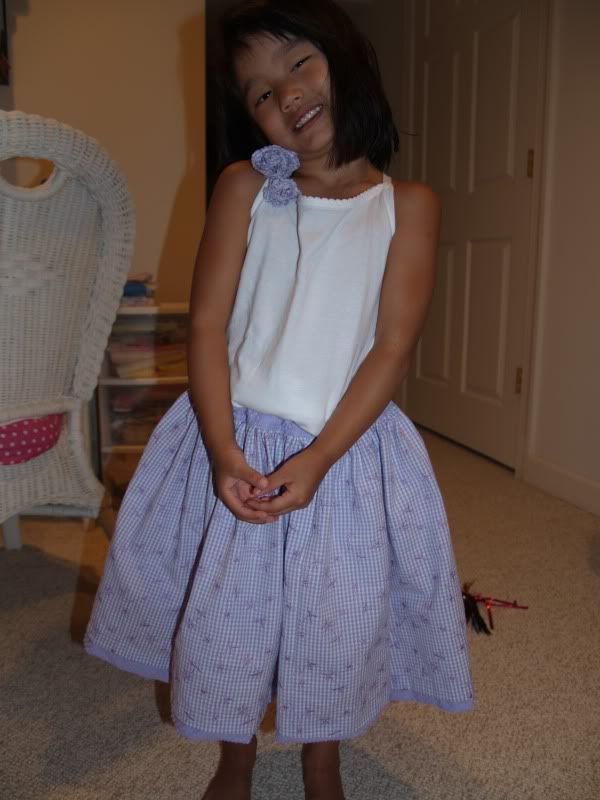 Desiree' made this dainty version out of lavender gingham. So feminine and pretty.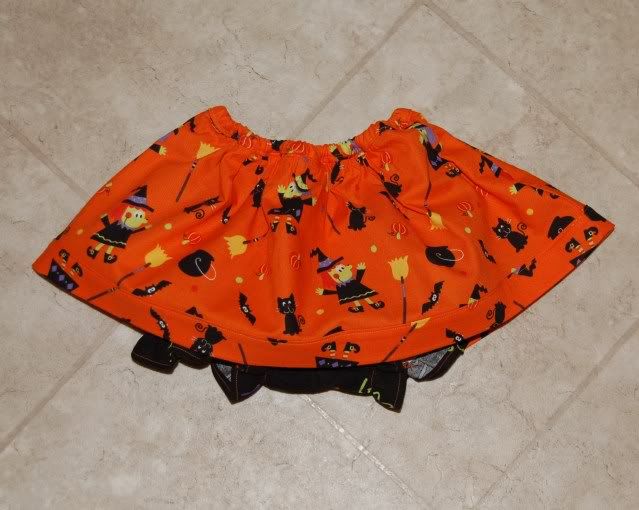 Jen from Sewing Mamas sewed up this adorable Halloween version for her tiny niece. This is a 6 months size.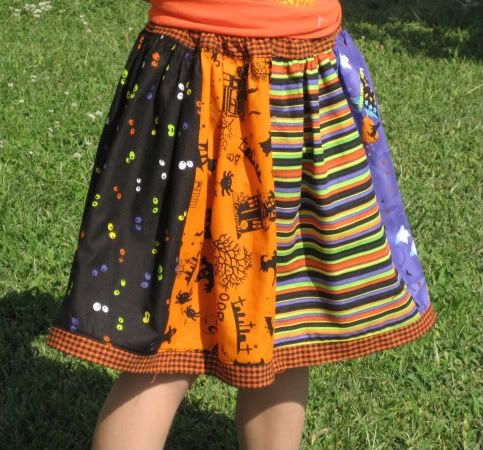 Michelle also chose Halloween fabrics for her funky and fun bloomer skirt. I LOVE the fabric combo.
I happen to think I had an amazingly creative bunch of sewers! Thank you ladies!
This week, I am busy finishing multiple sewing projects in addition to the pattern revisions. And then I report for jury duty on Thursday, so I am trying to get it all done before then. Please bear with me. I will hopefully have the pattern available for sale this week.
Enjoy!