Last Saturday was Ahnalin's second dance recital. Last year, her first, she was only 3 years old. She dressed up so pretty in her tutu, and was placed in the very center of the line of tiny dancers. She knew the dance backwards and forwards. But I do believe that my precious girl was smacked with her first taste of stage fright. We are a family of performers and don't often get stage fright, but our little one had it! She stood stock still and just waved and smiled. It was adorable!!! Probably the funnier thing was that India and I were sitting in our seats in the audience doing the dance to encourage her! HILARIOUS!
But this year, she danced! She takes ballet and tap lessons from
Laura Bishop
and loves it. She prefers ballet, but is pretty good at tap too. We have not yet decided if she will continue in tap in the fall, because she usually won't dance tap in class. But when we saw the performance, she knew it and danced it perfectly. So who knows? She tells us that she is going to be a ballerina and a violinist when she grows up. She has been begging for violin lessons and we plan to start those this fall. But dance and music are definitely in her blood. Yes, my 4 year old is a FAR BETTER dancer than I am! I can barely walk and talk at the same time, but she is a graceful girl.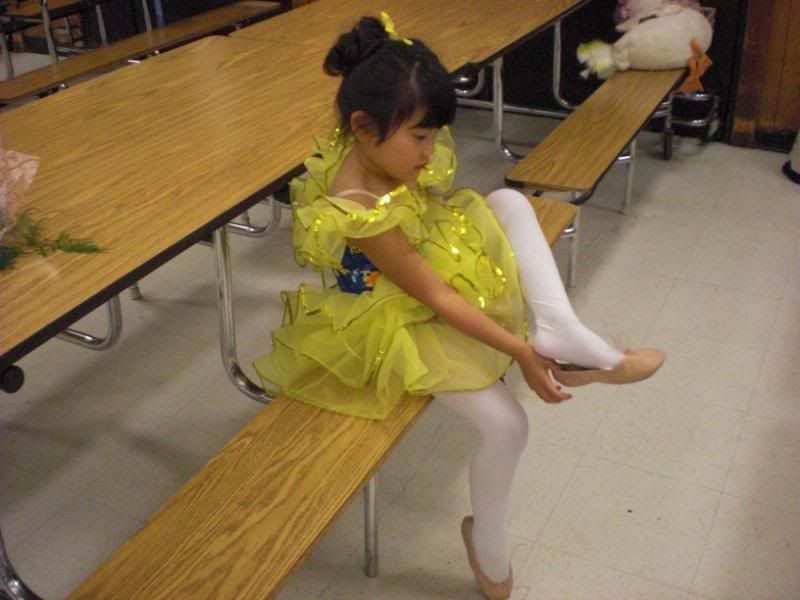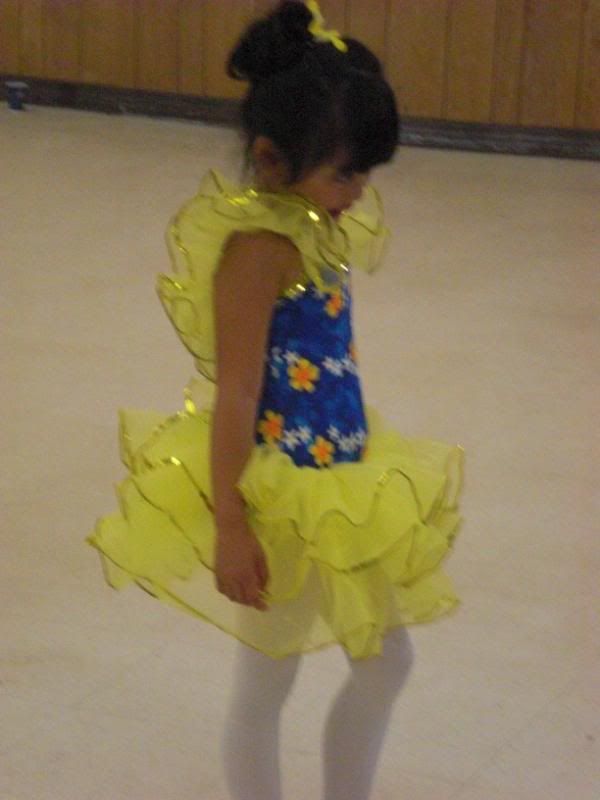 India did her hair for her. She did a great job but Ahnalin had to have it all down the second the recital was over.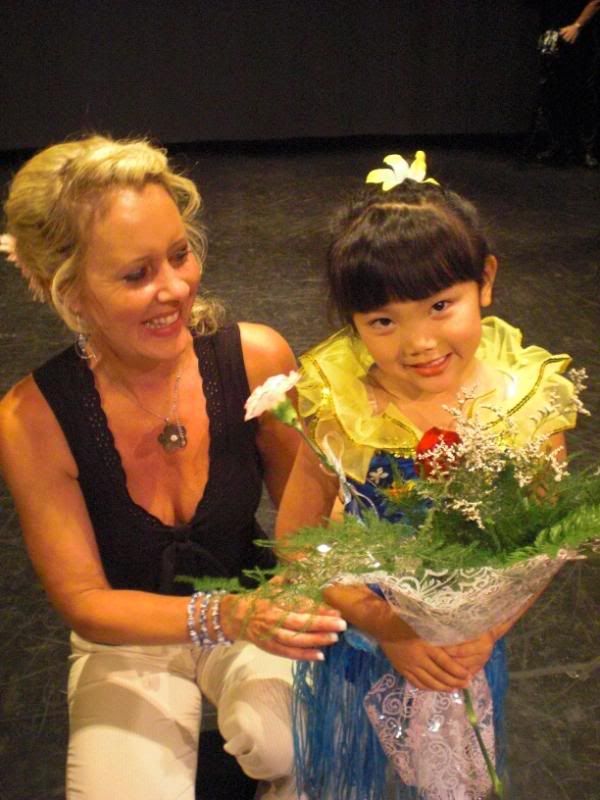 This is Ahnalin and her teacher Laura Bishop. We love you teacher Laura!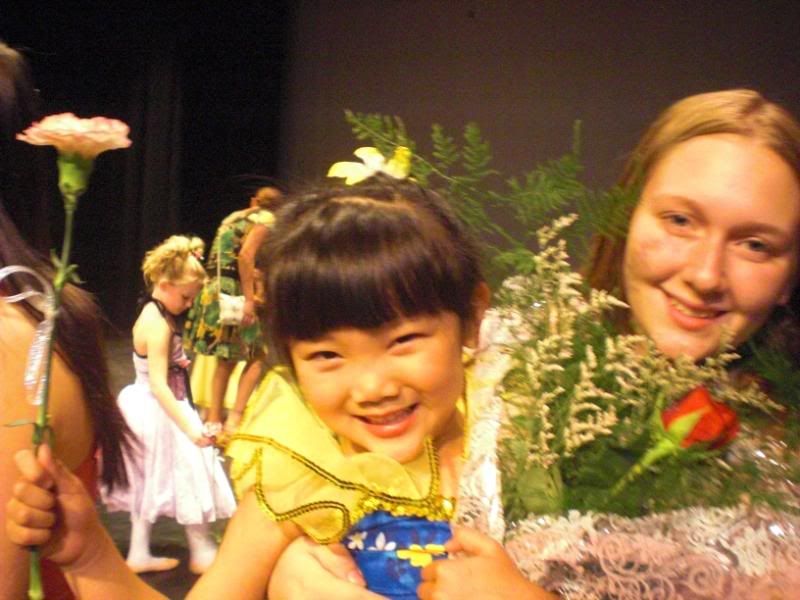 My two beautiful girls! I love you both so much!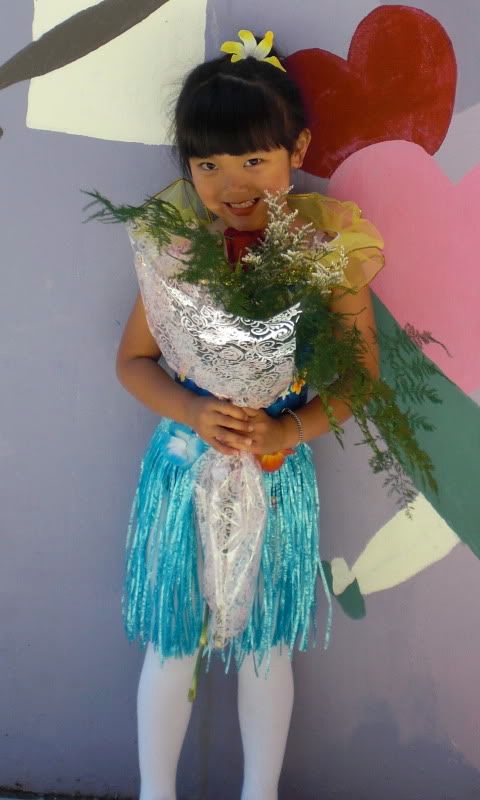 Ahnalin in her grass skirt for the tap number
They danced "ballet" to "Hawaiian Roller Coaster" Ahnalin is the third dancer to the right. I need a tripod. Can you tell?
Ahnalin is the third dancer to the right. Please excuse how wiggly the video is. I am a much better seamstress than videographer!
And they "Tapped" to "The Tiki Room".
We are leaving to pick up the girls at my parents house and will be bringing them back home tonight. This weekend has been crazy with all the driving, music and fun.
I will post Monterey pics later. And then tomorrow it is back to work on sewing!!