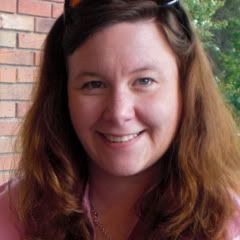 Well, actually it was yesterday, but I am just getting the pictures up.
Yes. It was my birthday and I am 42 years old.
The day began much too early with Ahnalin singing Happy Birthday to me at about 6:00AM. I thanked her and then encouraged her (that is the right word, right?) to go back to sleep for another 6 hours or so. Fat chance that! Yup! Didn't happen. Don took her upstairs for some breakfast to get me a few more minutes of sleep but I still was treated to multiple choruses of said song before 7:30AM. So, I was up.
I logged on to Facebook to read lots of Birthday wishes and smiled because I love all my friends. Ok, if you have to be up way too early on your birthday, you should at least be smiling, right?
Then I headed upstairs to find some lovely birthday cards from my family.
Both of my beautiful daughters made me cards. Ahnalin drew me a picture with a rainbow and lots of happy sunflowers. Thank you precious girl!
And India made me a card with a poem inside that made me cry in a good way. She put a picture of a pink Singer Featherweight sewing machine on the front and wrote about how she wished she could buy me one. So sweet!
Both my hubby and my inlaws chose cards with computer chips inside to verbally assault me with my age as soon as I opened the cards. Funny. Haha.
But Don had chocolate for me and my inlaws had turquoise earrings for me so all is forgiven. Yes. I am learning to become magnanimous in my advancing years. Cheers.
After several false starts, a few screaming fits from Ahnalin, eighty gajillion phone calls, and a fill-up of gas, we were ready leave town and head to Truckee to meet my parents at Panda Express for lunch. I had forgotten about the road construction on 80 through the pass, so it took us quite a bit longer to get there. In addition, we drove right into a thunderstorm. We thought it would at least be warm since it has been so hot lately, but it was cold! Weird!
Anyway, we got there an hour late and finally got our lunch. We had planned to go to a park after lunch to let Ahnalin run, and to have cake. But the rain was gushing from the sky so my mom asked the manager of the Panda Express, Juan (Is that a Chinese name that I am unfamiliar with?????), if we could have our little birthday party on their patio. He obliged, so my mom moved the chairs under the overhang. The tables were bolted to the ground out in the open so we just sat in the chairs. Did I mention it was cold? It was getting pretty funny at this point!
Knowing my extreme love of all things chocolate, my mom had brought a chocolate fudge cake with pink and green polka dots. Yummy!
Then I got to open my gifts from them.
I got a cozy pink bathrobe.
I LOVE these shoes! They were from my Mommy and Daddy too. Good job picking!
Then India felt the need to take a few pictures to make me feel really lovely. Thanks Dida. Just wait until you are famous and I hand embarrassing picture over to Star magazine! Your time is coming girlfriend!
Yes. She took this one with the camera upside down intentionally.
After lunch, we got back in our respective cars and headed for home. Truckee is about halfway between our home and theirs so it works well.
The rest of the day was just normal. Ahnalin is in a difficult place with her PTSD and attachment stuff, so it was challenging. But Don took her to her swimming lesson so I could have some quiet time. Thanks Bun!
And I just had to post a pic of my cute hubby. He wore a pink shirt today because it is my favorite color. What a rockin' hubby I have!
So, that was my birthday. We are entering a busy few months of birthdays and anniversaries. My mom's is next, followed closely by Ahnalin and Don. I had better take a big breath to prepare for them all!