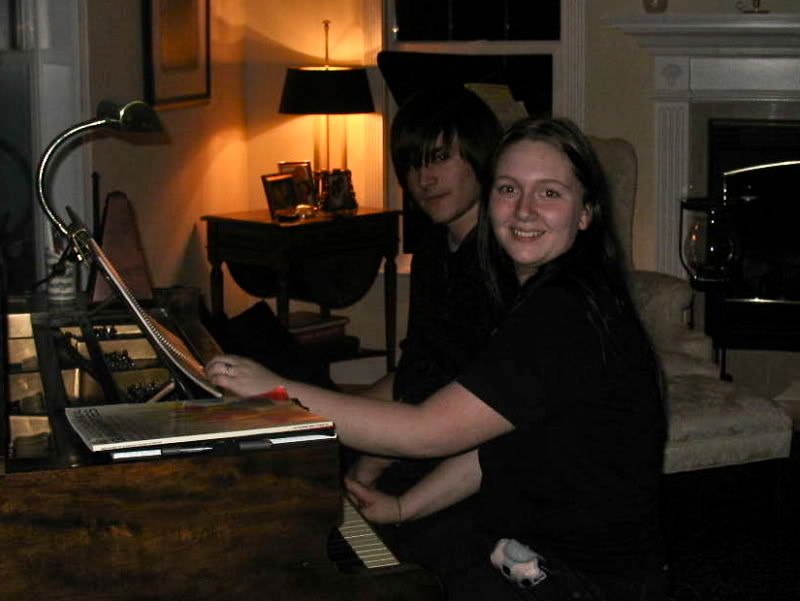 This is a few days old but so cute I had to share. On Thursday night, Kevin, India's boyfriend, came over so that he could sign the paperwork necessary so that he could take her to the Junior Prom. Kevin is homeschooled, so India had to get special permission to invite him to her prom at the high school. My girl and her guy love music just like the rest of the family and so it was inevitable that they would gravitate toward the piano to play and sing. After so many weeks of India being so ill, being in and out of the hospital, and just feeling yucky, it was a treat to see her smiling and hear her beautiful voice singing.
Yes, she will be traveling to Ireland with her choir, leaving on Wednesday morning, and coming home on Easter Sunday. It is hard for me to believe she is old enough to have a boyfriend, let alone fly out of the nest.
Oh, and India has designed her dream dress. So, soon I will be posting progress pics of the gown. Oh.....the bliss of a ball gown!
Thank you for all your prayers for my amazing daughter. She is such a gift.