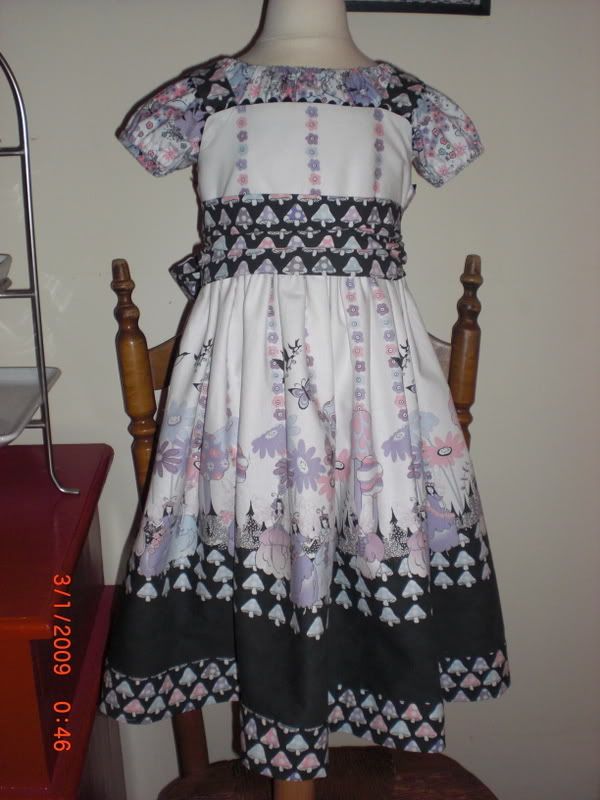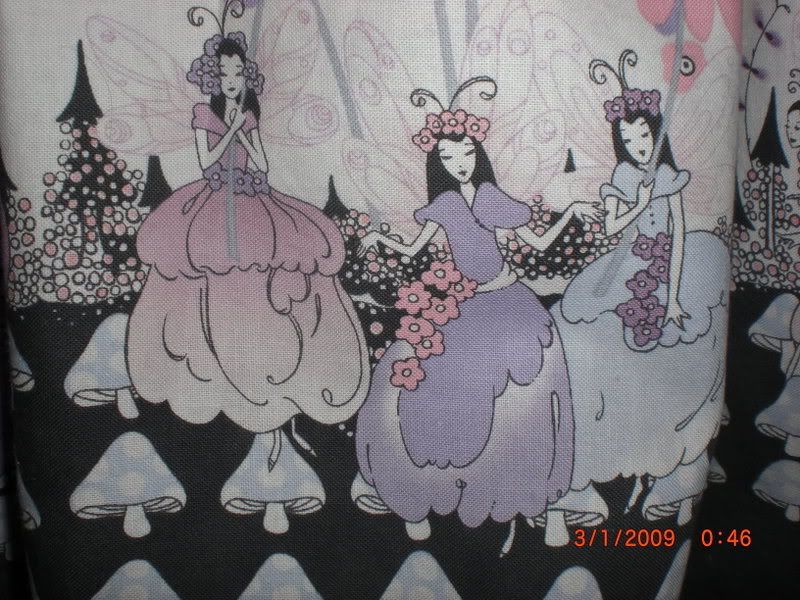 I know I am very remiss in posting a new message to this blog. I am sorry I am such a bad blogger (BAD BLOGGER!!!)
I have been doing a lot of mending and alterations for clients so I have not done as much fun sewing lately. I will be starting on some new customs this week, so I managed to slip in the outfit for Ahnalin. I fell in love with the fabric a few months ago and finally bought some last month. I love it because the fairies look a little bit like my Ahnalin!
The dress can be worn with or without the peasant blouse and I will be making a pair of pants out of the mushroom fabric that can be worn with the blouse and sash. Ahnalin LOVES this outfit.