Awwww.......Christmas Memories......
(also a famous contributor to Sew Beautiful magazine,
and pattern designer of Brer Rabbit Designs.)
is having a little Linky party!
I have never attended a Linky party,
so I really hope I am doing this correctly.
This party is all about celebrating home sewn
Christmas garments in our past.
So, I find that I simply must start off my little party
by showing you a picture of me,
in all my silver brace faced glory!!
You see, my wonderful mama
used to sew for me all the time.
But when I learned how to sew, I sewed my own clothes
most of the time, from then on.
This little outfit was something I made for myself
to wear in a children's Christmas musical that I
helped direct when I was in high school.
Those puffed sleeves come straight out of my passion
for Anne of Green Gables.
And gone are the days of my 22 inch waist.....
sigh...
And then, while this is not the best picture,
it recalls the year I decided that
India and I should wear matching Black Watch Tartan
Not only did I make them, but I sewed Don a matching vest!
India's blouse was Hart Strings and my blouse was from Macy's
because I was in my "I refuse to sew blouses" phase.
India's buttons were pewter Santa faces and mine
And these little dresses were from the year
that India sang with two of her little friends
at the Calvary Temple Singing Christmas Tree
The song was "Happy Birthday Jesus"
and they were accompanied by the
Denver Symphony Orchestra.
Don, aka "Hot Rockin' Hubby",
was the music pastor there
as well as sang in the "tree".
He still misses conducting that wonderful group
of musicians, and India was too little
to realize what a big deal it was.
The dresses were sewn out of yucky panne' velvet.
And the pattern was a disaster.
And because we are moving,
and I am a lousy organizer of past photos,
I have no idea where any more Christmas pics
are of dresses I sewed for India before
This was the Christmas Ahnalin was 3.
I smocked her a "Mary De"
using a smockplate that is also packed
so I can't remember who designed it.
But this picture also shows
where Ahnalin trimmed her own bangs.
She did a rather creative job and managed
not to jab out her own eye,
even though I nearly fainted when I saw her hair.
I didn't sew India's outfit but I just love this pic of my
two beautiful daughters.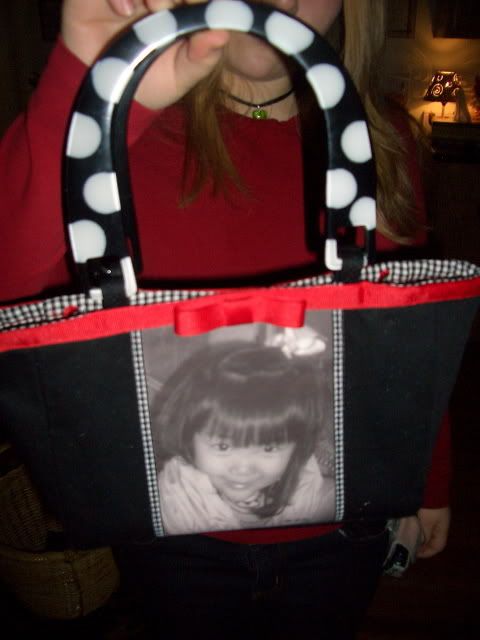 This was also the year I designed and made
Grandma's Brag Purses
I love how they turned out.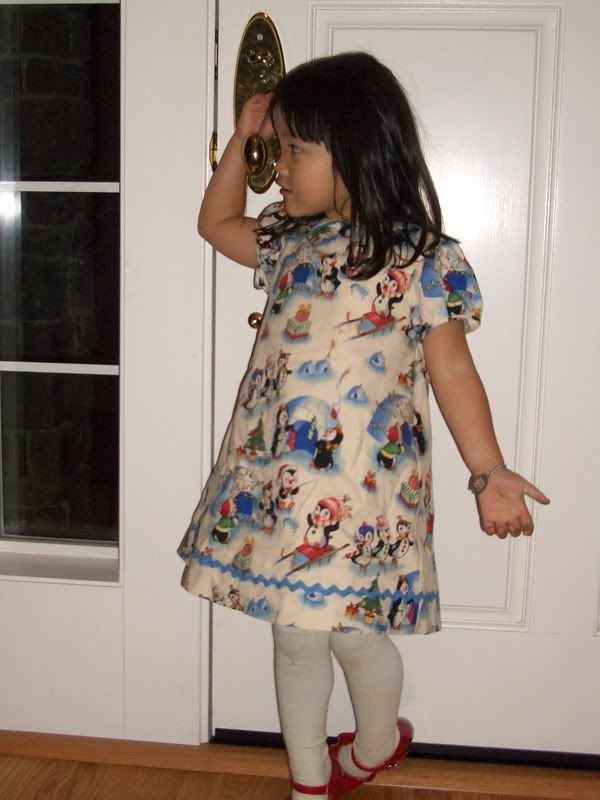 And then this little dress.....
(Carol by Children's Corner)
And this little outfit with penguins embroidered...
And this was last year...
the high school Chamber Choir
And of course that meant mama
And Ahnalin's dress was from one of my all time
favorite Alexander Henry fabrics.
This little outfit was thrown together
at last minute for Ahnalin to wear the day she
was honored as student of the month in
And yes, since you asked,
(She actually wore this outfit to church today too!)
And this is the girls in their
Christmas jammies on Christmas morning.
Each year I sew them new jammies for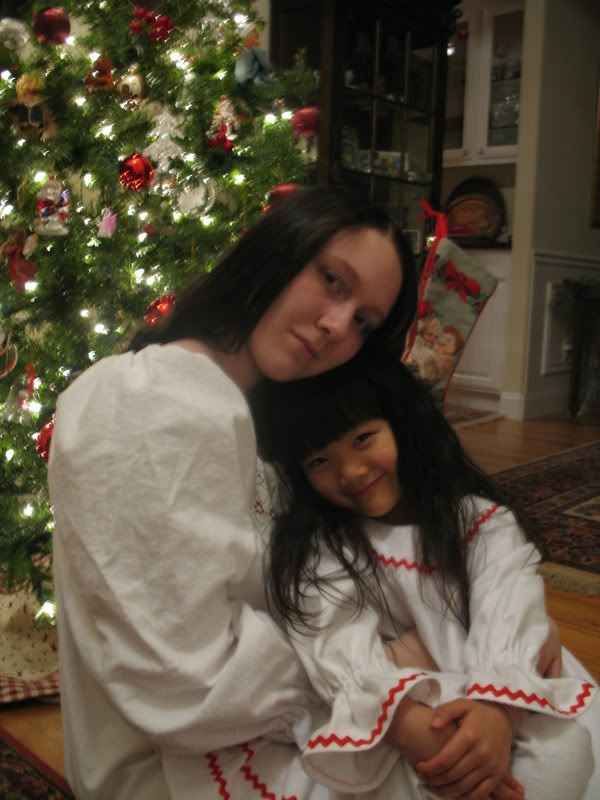 These were the Christmas nightgowns
I made for the girls in 2008.
India chose a smocked style
with poinsettias on the front
and Ahnalin chose rickrack and
an embroidered gingerbread man.
Both were out of the softest white flannel.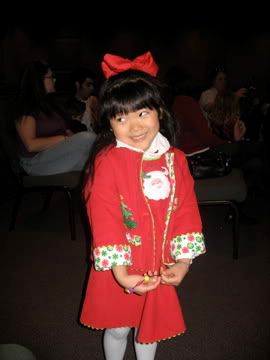 And last but definitely not least,
here is Ahnalin in one of my favorite outfits I have
This was a little reversible A-line
jumper with a matching quilted and
I CRIED when she was too big for this!
I have not yet even started
Christmas outfits for this year.
But I plan to start an outfit for at least
Thank you peering into my Christmas Memories.
Now pop on over to Laurie's blog
and enjoy the other party participants too.
Happy December and Happy Sewing.