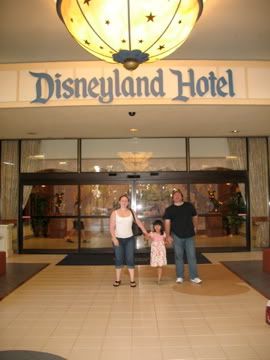 A dream come true!
Yep.
Ever since I was a little girl, I have been in love with
all things "Disney".

And I have always dreamed of staying at the Disneyland hotel!
And on this trip, my dream came true!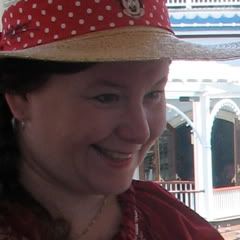 That is me!
Minnie mouse hat, braids, and goofy smile!
I was soooooo happy to be there!
My parents very generously blessed us with this trip to celebrate
India's graduation, all our birthdays, and our anniversary.
I actually cried with joy when we checked into the hotel.
I know.
I probably need some kind of therapy, but I really was so excited that I cried.
These are the neato toiletries in the bathrooms at the Disneyland hotel!
I LOVE them!!!
Our princesses with Cinderella at the Princess Lunch at Ariel's Grotto.
India's cap has Micky Mouse ears on it and happened to be in
her school colors!
The chef came out to talk to us about Ahnalin's corn syrup and food dye allergy
and brought this blood orange sorbet that was just fresh blood orange juice,
sugar and sparkling water. Ahnalin was thrilled!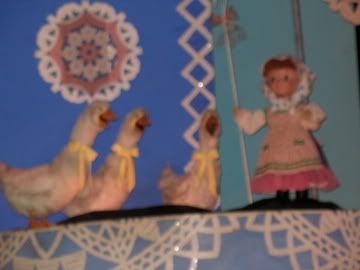 Look!!! It is the Goose Girl!!!
My girls spotted her when we were on the
"It's A Small World" ride and made
me take her photo. It is too blurry, but I love it anyway.
The couple in front of us on the Small World ride
took this picture of us.
It is one of the few pictures that I am in because I took most of the pics.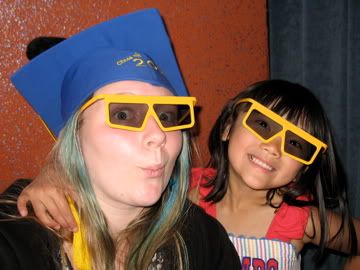 Captain EO
was quite a treat for Don and me, but the
girls were not sure what to think of it.
India asked if it used to be a "really big deal" or
more of a joke. The movie stars
Michael Jackson and was a super big deal in the 80s!
Ahnalin did pretty well during movie,
even though she usually can't handle 3D films.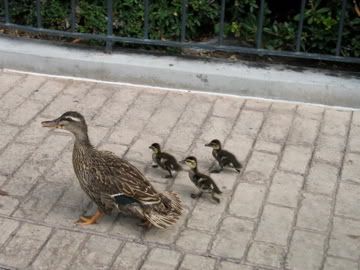 And of course, we saw a lot of ducks.
Ahnalin has been crazy about ducks since she was a little baby.
On our first trip with her to Disneyland, when she was
15 months old, she fell in love with the ducks and
so now she takes way too many pictures of ducks!
This mama duck was all business in getting her babies
across the walkway into the castle moat!


It was so good to see India so relaxed and happy after this difficult school year.
Sometimes I think looking forward to this trip was a big part
of her determination to graduate.


And yes, we did get a photo with Mickey himself!


Ahnalin decided to practice her ballet while we waited
to eat at the Big Thunder Ranch BBQ on July 4th.


India decided that she was being too calm so she went to bug her.


Mayhem ensued!


Ahnalin decided to pinch India.
India fully earned this!


India is now trying to control the beastly hands she unleashed!


After making her all crazy, India brought her back to me and dumped her
in my lap! Ahnalin won as usual!


Yep. She is the little sister!


Oh, and this is my patriotic picture.
Navy and white outfit and red red red sunburned face!


We had a wonderful trip and loved every minute of it.
Now we are back home and I am trying to catch up with life.

I need to get back to sewing now!

Thank you all for your prayers.
We felt them and are so grateful.