Ahnalin's kindergarten put on a circus last night! It was adorable! (Mom and Chelle, you know how I am saying this, right? Heehee!)
All week long they had been working on the circus theme. On Monday, they brought home these darling elephant masks and Ahnalin was sooooo proud!
I think what was the coolest thing to me is that she was enjoying acting like a child. Those of you whose children have RAD and PTSD know what I mean. So often our children live their lives through the filters of brokenness, so the moments of pure childhood shine beautiful and rare. She ran around the house making elephant sounds, not caring how she looked or worried that anyone was judging her. It was so beautiful and pure.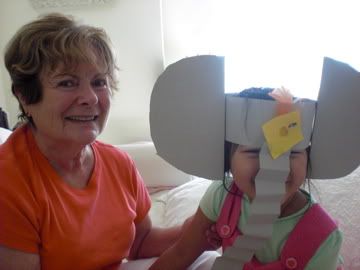 She was so relaxed and cute I almost cried.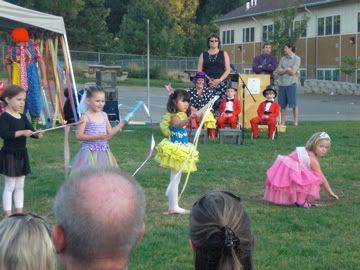 My little Monkey Girl wore her tutu from her ballet recital. See, it is just like a bridesmaids dress. You can wear them again!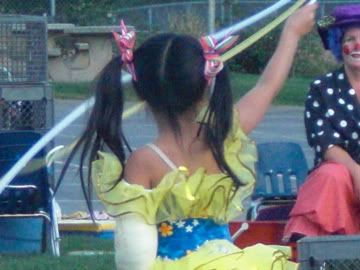 Her cast was huge and bulky, but she could still twirl that ribbon. I had to keep her from running because she was so thrilled to be doing something somewhat physical. It got crazier from there!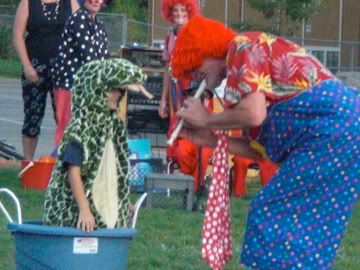 There was a snake charmer!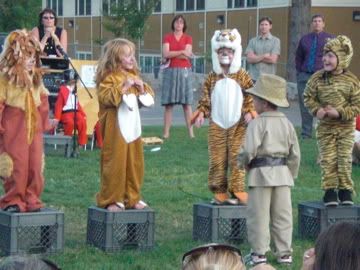 And lions and tigers along with their tamers!
And here is the whole group of circus performers. What a darling and talented bunch!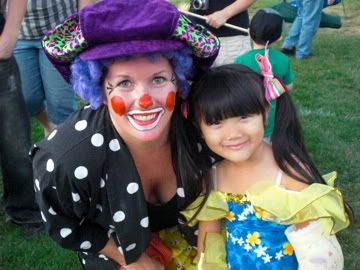 And here is my girl with her beautiful teacher Ms. Mass. We LOVE Ms. Mass! She is even more beautiful under her clown make-up. She is a blessing to those precious children and we are so grateful that our girl has such a gifted and kind teacher.
Slight change of subject now..................
I will be hosting another giveaway in a few more days. And I have noticed that several times I have wanted to respond to those leaving comments, only to find that their blogger account does not list their email addresses.
So.....in preparation of the upcoming giveaway, if you would like me to test your email, please leave a comment and I will email you. If you do not receive an email from me, you need to go into your blogger account and list your email.
So.....stay tuned! Giveaway on the horizon!
Sivje