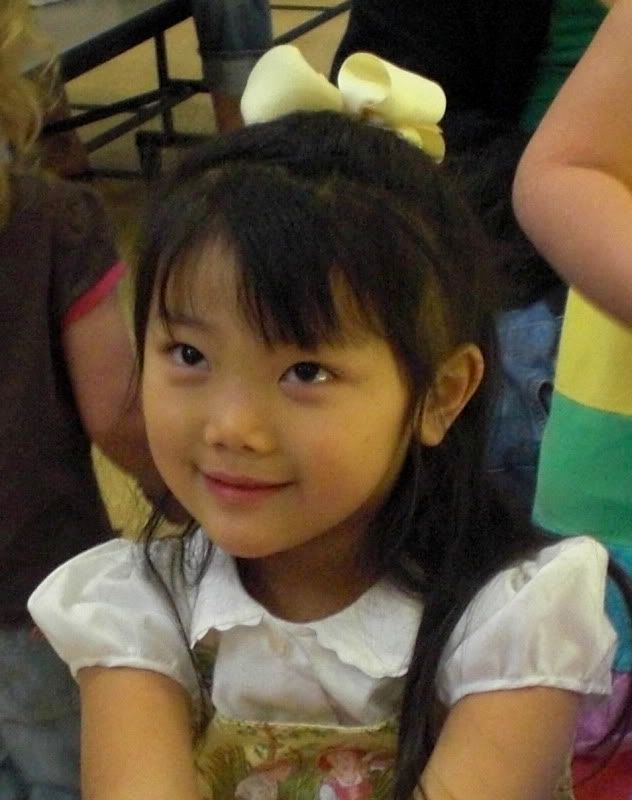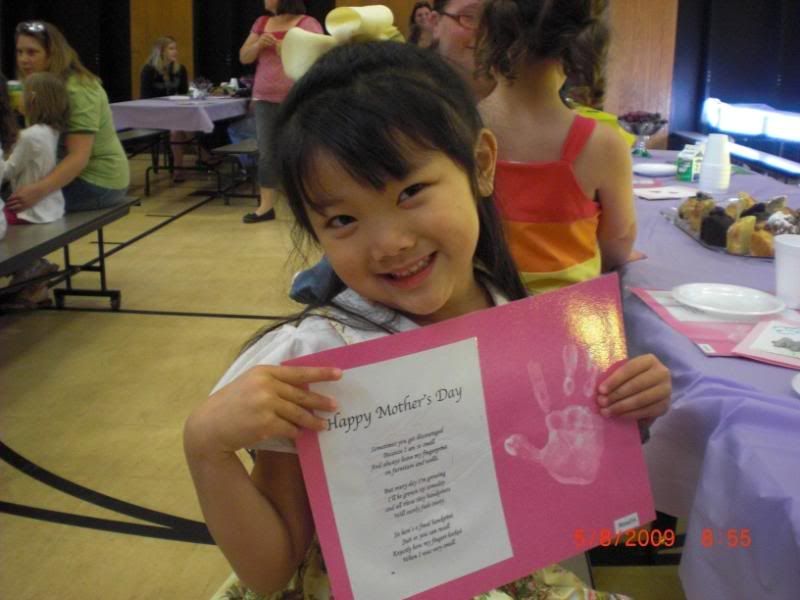 Last Friday, Ahnalin, along with the other preschoolers at Bearcats, had a tea party for their mommies. I was very honored to attend with my precious girl!
She was thrilled to wear an outfit that I had made her using a pattern designed by another designer, Annastasia Cruz of My Treasured Heirlooms http//:mytreasuredheirlooms.com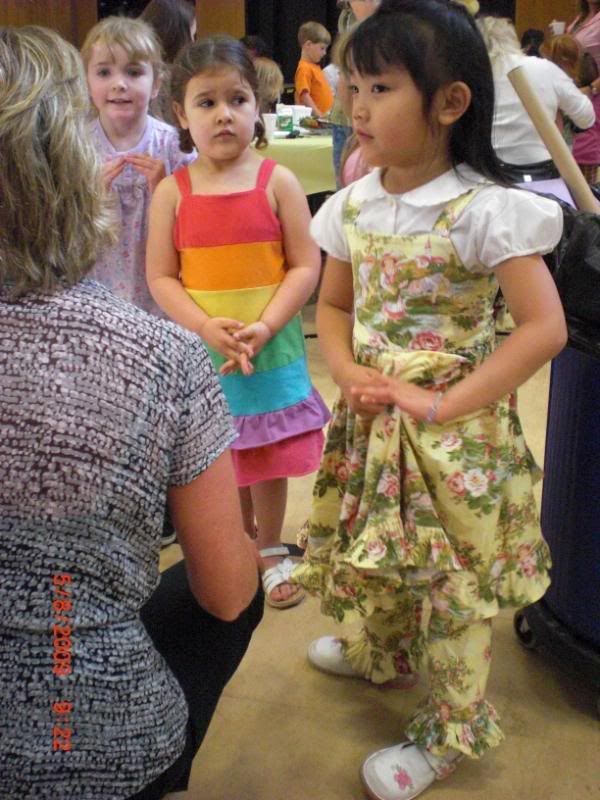 I was thrilled to be a pattern tester for this beautiful pattern! Ahnalin usually wears the peasant blouse that is part of the pattern, but truthfully, we could not find it this morning! So she wore an older blouse that I had made with it. I love this pattern and plan to make many more of this style. There are several variations of the design, including a peasant blouse, dress, pants, capris, twirl top and sundress. The pattern is beautiful, well designed and economical as well. Annastasia is a gifted designer and makes beautiful clothes as well.
But back to the tea party, as you simply must see what Ahnalin had waiting for me. She made me a print of her little hand with a poem to remind mama of how she is only little for a little while. Oh it makes me cry to think of it. We waited and prayed so long for our precious Ahnalin, and now she is nearly at the end of preschool! She also made me a keychain and a card with pretty spring flowers. And we got to share some yummy fruit, muffins and juice.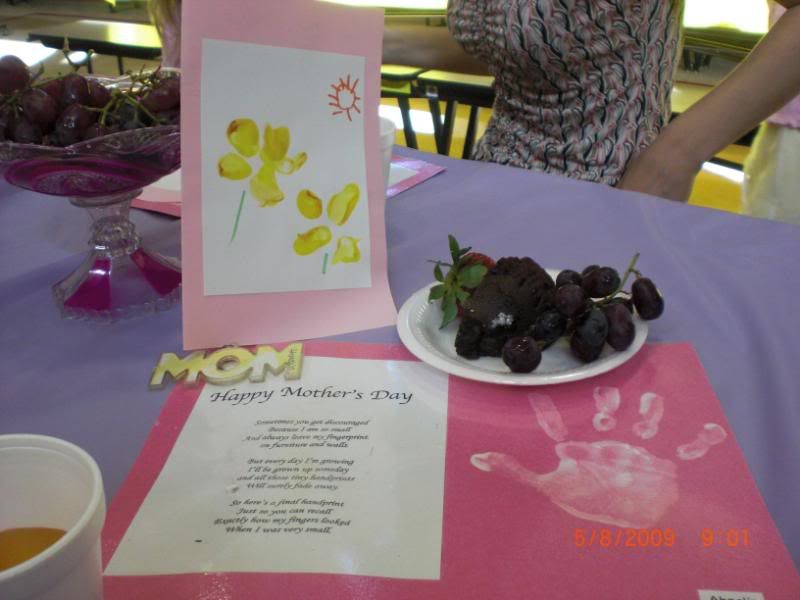 My sweet Ahnalin, thank you for the privilege of being your mommy. Out of all the babies in all the world, I am glad God chose you for me.