Tomorrow is the last day of MOPS until we reconvene in the Fall. That makes tomorrow our annual Tea Party! YAY! I love tea parties and I love scones, so I volunteered to make the scones.
And low and behold, I had the best helper today, the lovely Ahnalin!
She helped me measure, stir, knead, roll and sprinkle. She ate far more dough than was healthy, and then she helped clean up afterward.
We used the scone recipe from my favorite cookbook. This book actually belongs to my mother-in-law but I use it all the time. I hope she leaves it to me someday, hint, hint.
I love my little vintage sifter. I use it all the time.
Ahnalin took this pic of me wearing an apron that belonged to Don's Yaya since the 1930s. Not the most flattering pic, but I love the apron.
Ahnalin is very serious about her rolling pin technique, therefore some of the scones probably did not rise as much as they could have. But she is one serious roller!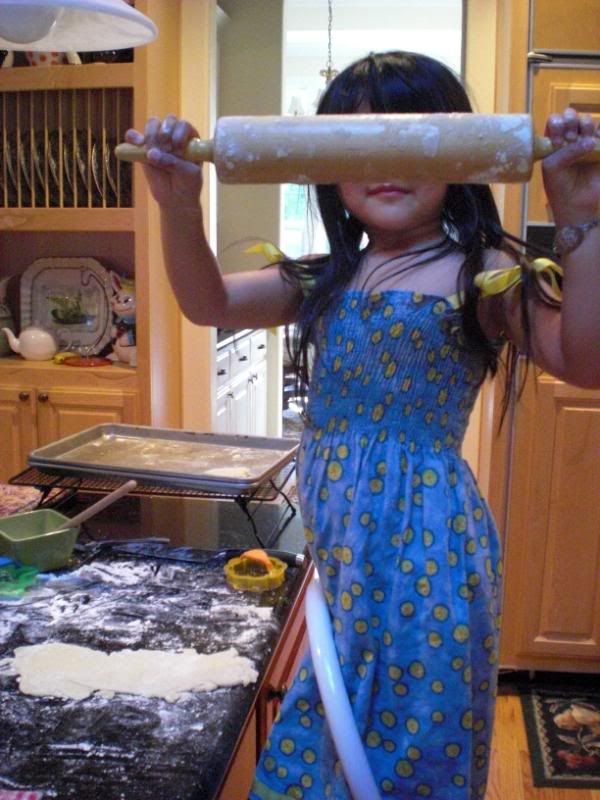 What a mess!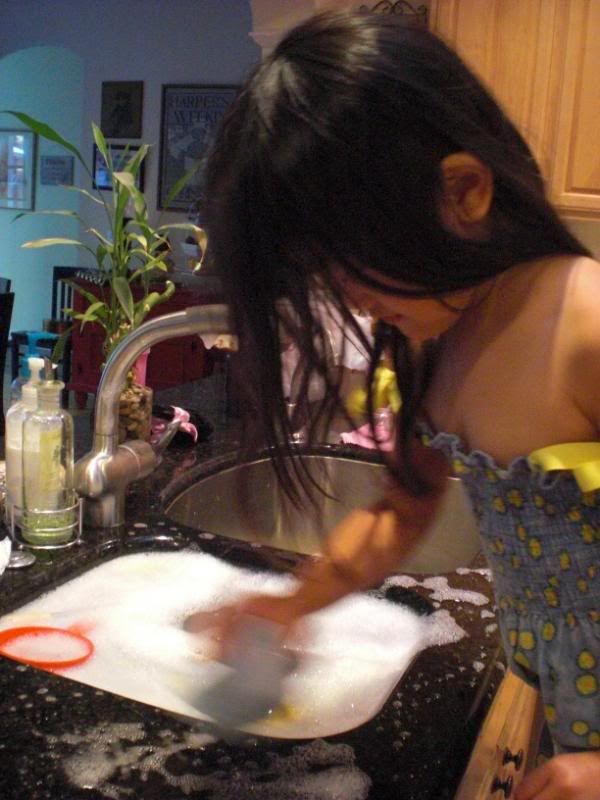 Now Ahnalin gets to do her favorite thing, washing the dishes and tools. She LOVES this! She will spend an hour playing in the sudsy sink. And then, her next favorite thing.....vacuuming. Weird! But Nana bought Ahnalin her own vacuum because she loves it so much. Yeah......we do not share the same gene pool for sure!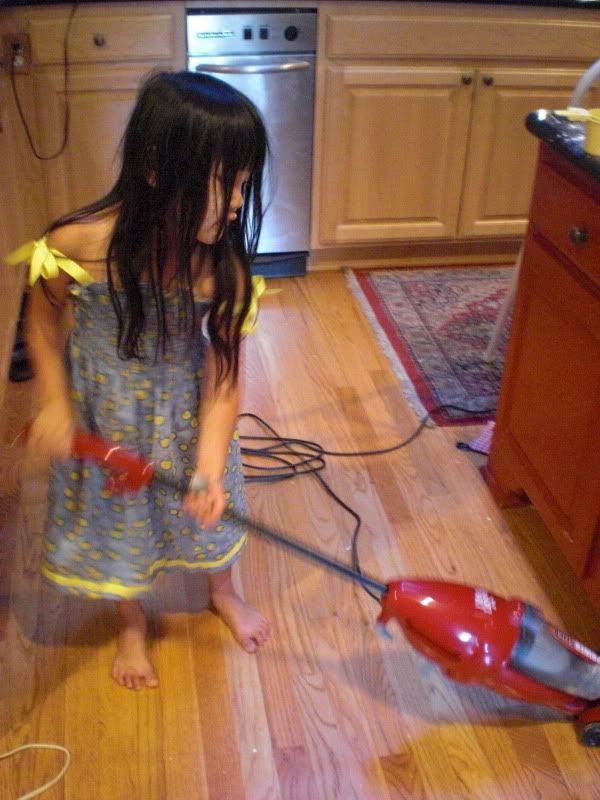 She refused to let me brush her hair today. It was a sensory kind of day, so the kneading, rolling, washing and vacuuming all were good sensory stimulation and really calmed her down. She truly loves this stuff, which totally cracks me up.
And the end result of our labors was so yummy! We made 10 dozen scones!
And then, just for fun, a little froggy singing.
Excuse the lack of loveliness on my part. No makeup today and, gee, am I looking old!