We are a family.
our precious Ahnalin was placed in our arms.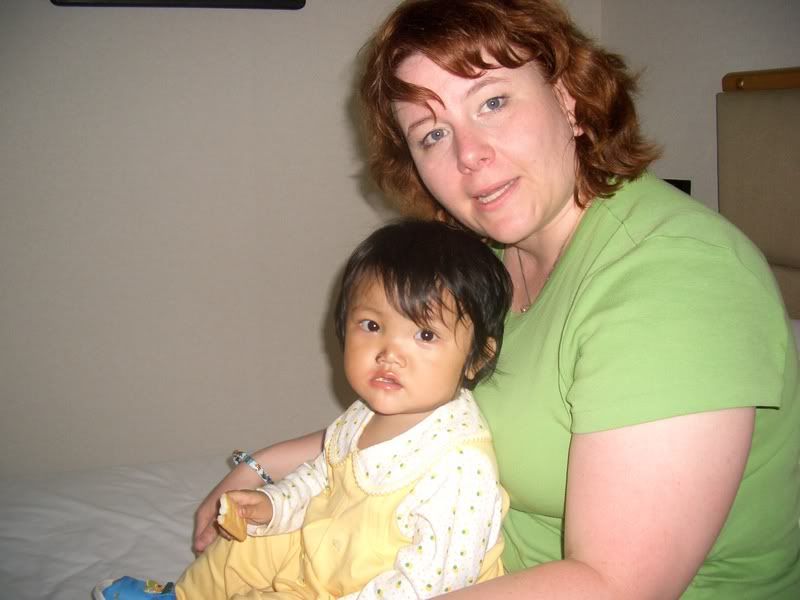 This is not the prettiest picture of me,
but we both had been crying.
God has brought us a long, long way.
We struggled with Reactive Attachment Disorder,
PTSD and Sensory Processing Disorder.
She didn't sleep at night
But God has healed her and now
she is a wonderful sleeper.
She was terrified of Daddy for a long time
but they are so tight now!
Ahnalin and India are REAL sisters in every sense of the word.
but love each other more than life.
We are so blessed to have each other.